Bendigo Bank Agency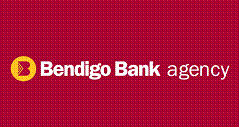 Your local Bendigo Bank Agency is located within Churchill Newsagency for all your day to day banking needs. Our Bendigo Bank Agency Banking offers a range of Banking Services, including:
deposits;
withdrawals;
Electronic Fund Transfer withdrawals; and
opening accounts etc.
All transactions are processed in "real time" meaning that customers can deposit into accounts and access the funds immediately via ATM, EFTPOS, Internet Banking etc.
Cash and cheque withdrawal limits apply.
Proceeds of cheques are not available until cleared.
The Bendigo Bank Agency hours of operation are from 9.00 am to 5.00 pm Monday to Friday and 9.00 am to 12 noon on Saturday